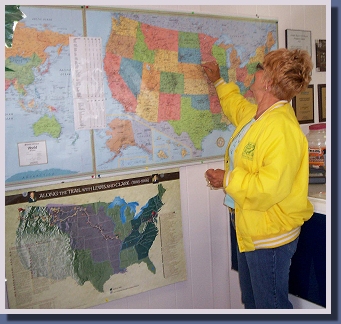 Make your mark by pinning your home town.
100 foot long shady pull through sites with water, electric (20/30/50 amp) service, and sewer (image)
Propane gas available (image)
Free Wi-Fi! (image)
Laundry facility (image)
RV supplies (image)
Retailer of Iowa Wines (image)
30 x 40 community building for clubs and groups (image)
Friendly service (image)
Walking distance to Dairy Queen, McDonalds, Subway and 2 local restaurants
Tourist information (image)
We will accept and hold your mail if you tell us you are coming
Pets are welcome and so are their people!
onurwarvpark.com